Hi Everyone,
It's Sue here. Finn is letting me do a guest blog. (Thanks Finn!)
I was at a cross country meet a few weeks ago. It was classic x-country weather here in Nova Scotia: the wind was blustery and the sky was kind of dark. The leaves were blowing all over the place. The runners – from local junior and senior high schools – were toughing it out on a difficult course.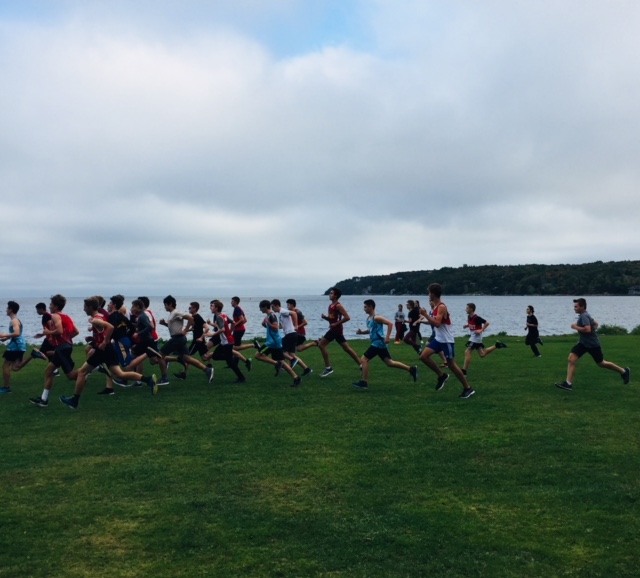 As a former x-country runner, I cheered for the top runners, who were really impressive.
But, do you know who I cheered loudest for?
The runners that were at the tail end of the race. They were the ones who might have been pretty new to running, or perhaps participating to fill out their school team. Maybe they were having a bad day, and not having a great race. One girl I saw looked like she had a cramp, but was finishing it out.
While these runners weren't the 'stars', I was in awe of their determination and grit.
It brought me back to my first race, back in grade 9. I ran the 800m at the district championships, coming last… by a lot.
Encouragement goes a long way.
I wanted to give up – during the race, (I was mortified,) and after – but there were people on my team who convinced me to hang in there. I figured I'd stick with it a little longer anyway.
I'm glad I did.
I ended up running x-country and track in high school, ran varsity here at Dalhousie University, competed in Canada Games, and lots of national championships. It was awesome. I made my best friends through running. (I'm number 3, below.)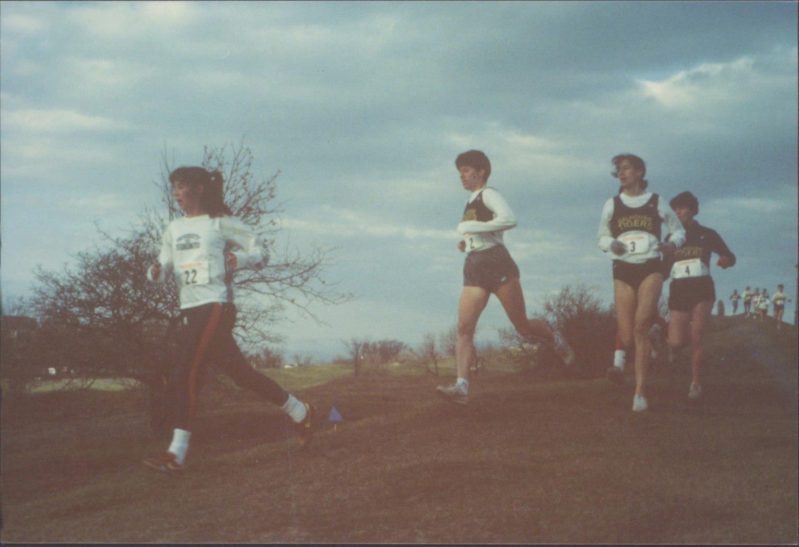 Now, years later, it's some of the start line moments that stick with me:
In high school, I remember lining up for a provincial cross country race, incredibly nervous. The top runners, Robyn (Robyn Meagher, who would go on to be an Olympian in track), Alexa, and Lucy turned to the rest of us and said, "Okay girls, let's all have a great race. Good luck!"
At Dalhousie, Lucy and Annick, our top runners (and national team members), were always positive and friendly toward more novice (or slower) competitors. Our team always wished everyone in the race good luck and a great run. We supported each other. The faster runners would always cheer in the slower ones from various teams.
These kinds of sportsmanship mean a lot. You never know who you're going to inspire, or influence in a positive way.
So, next time you're at a game, or a race, or any kind of competition, cheer for the ones who aren't the stars. Someday they might be.
Either way, it's going to make you a better sport, a better friend, and someone that gets the most out of sports. And that's the best of sports.
Thanks for reading!
Have fun out there:-)
Sue